RECHARGE AND STRESS LESS:
BEATING BURNOUT BEFORE IT BRUTALLY BEATS YOU!
Wednesday, Jan. 12 | 8:30–9:45 AM | Main Auditorium
Speaker: Dr. Jermaine Davis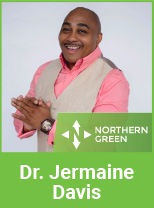 Are you stretched with personal and professional responsibilities to the point of overload and exhaustion? Are you constantly being expected to do more with less? Have you come to accept that using the weekend to "catch up" on work is a constant reality?
If you would like to learn how to develop a better game plan, Dr. Jermaine Davis is fired up to teach you how to move off Burnout Street! We've all felt depleted and drained for days on end. Burnout sabotages personal achievements and destroys organizational success.
Stop the madness by cultivating a positive stress response style and developing healthy coping mechanisms. Dr. Jermaine will teach you the principles and practices he's taught to over 7,500 of his college students over the last twenty years.
As a professional development expert, motivational teacher, and leadership coach, Dr. Jermaine's keynote presentation will inspire you to take control of your life and career by teaching you how to recharge, refresh, renew, and replenish your personal and professional batteries so you can thrive and succeed.
Sharing success strategies from his books, Get Up Off Your Butt & Do It NOW, and Lessons from the Road, Dr. Jermaine explains how success and happiness doesn't happen by chance. You must be deliberate, intentional, and purposeful. Davis' Quote Journal Series is a great resource as you seek to stress less and combat burnout.