Interactive Track – The Right Tools and Technology to Transform your Landscape or Hardscape Business
Thursday, January 17, 2019
Pt. 1: 8:00 – 10:00 am
Pt. 2: 1:30 – 3:30PM
The 2019 Northern Green interactive track will have a new feel, hosted by industry expert and consultant, Frank Bourque. This 2-part session plans to be highly energetic and engaging. Presentations will be all about increasing efficiency and profits for the landscape industry. This will be a great opportunity for landscape contractors to learn about the benefits of utilizing the right tools and technology to enhance their business efficiencies both on and off worksites. In this session, attendees will learn how to stand out from the competition and implement proven systems to gain the maximum returns on investment by making simple, yet powerful implementations.
Part 1. The Right Tools & Technology for Efficiency Onsite
In the first part of the session, Frank will share specific habits, tools, and technologies that are used by highly effective teams, field leaders, and crews. In addition, he will share the latest information regarding how contractors can increase efficiency, productivity, and profits as a landscape and hardscape company, along with enlightening strategies on how several industry leaders have created award-winning companies.
Part 2. The Right Tools & Technology for Setting Up Your Mobile Office
In the second part of the session, it will be all about how to integrate technology, mobile applications in the business, and setting up a mobile office to increase productivity, efficiency, and profits with the team. Attendees will learn about the many available options to design, track, monitor, communicate, advertise, share and access information more easily, from anywhere at anytime, reducing effort and cost.
Join Frank for this 2-part high impact session geared towards high performers wanting to take their business to the next level.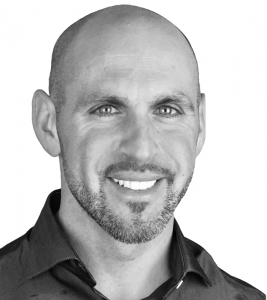 Frank Bourque coaches internationally and speaks at conferences at some of the largest landscape contractor events throughout the US and Canada. He has been part of the speaker line-up and host at events such as Hardscape North America, GIE Expo, Landscape Ontario Congress and many more. He is also a certified ICPI & NCMA instructor and Certified Landscape Horticultural Technician.