CEO & MGMT Track: THERE'S NO "I" IN TEAM: USING CULTURE, HR STRATEGY AND PEOPLE PRACTICES TO STRENGTHEN YOUR BUSINESS
THURSDAY, JANUARY 13, 2022
*Requires Thursday Registration, plus paid upgrade. Includes access to the CEO & MGMT Lounge.
Speakers: Kristen Ireland and Erin Mies, People Spark Consulting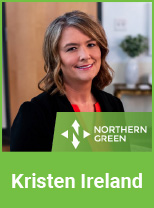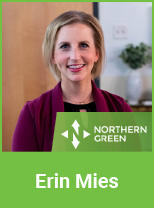 Businesses typically approach HR in one of two ways. Many look at human resources responsibilities as compliance officers, a necessary evil, a have-to-do…. These businesses are looking for the safe routes, the ones that keep them out of legal trouble. They are not truly leveraging the power of their employees: their team. They are playing NOT to lose.
Other businesses know that their success depends on their team. They know that whether customers return depends on the interactions with their employees. They work with their employees to drive business success, they are an employer of choice and they are able to retain their high performing employees, even in a tight labor market. These are the businesses that are taking aim for their target. They are playing to WIN.
Playing to WIN doesn't have to be hard or take a lot of resources. It's not about trendy perks or game rooms. It's having employees who know what is expected of them, managers that provide direction, clarity, and coaching, and having goals and rewards are aligned to drive business results – and they do exactly that.
In our interactive, 2-part session, we will share a variety of simple and practical tools business owners and managers can put to work in organizations of any size, and discuss the important role they play in making things stick. In doing this, leaders develop the culture and reputation that not only attracts great talent, but that keeps it, too.
Session 1 – Culture, Compliance Basics, and Recruiting & interviewing
Session 2 – Hiring/Onboarding, Managing Performance, Engaging & Retaining Your Employees
By the end of the workshop, attendees will better understand and know how to:
More clearly set your business direction, clarify your teams' goals, and get your team going in the same direction.
Reduce your organization's risk for preventable lawsuits and other third-party actions using practical tools and guidance.
Minimize avoidable HR issues like bad hiring decisions.
Confidently address performance concerns with employees.
Improve employee communications to increase high-performing employee retention.
When it comes to human resources, are you playing to WIN or are you playing NOT to lose?