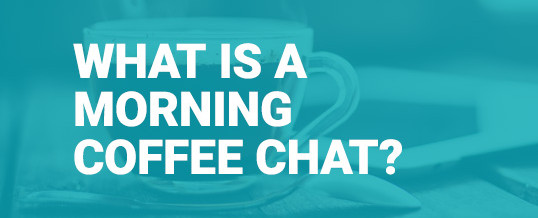 One of the things that attendees have always said they love most about Northern Green is the hallway handshakes and conversations. Running into long time colleagues and meeting new ones is a highlight of the year for many.
We want you to know we hear you! We will miss that face-to-face personal interaction too, but, we can still see each other and enjoy conversations online. This year's virtual program will feature Morning Coffee Chats (as well as the ability to schedule one-on-one appointments to chat via Zoom with exhibitors, sponsors and other attendees)!
Morning Coffee Chats will be organized by industry segment and are intended for attendees to come together in a moderated live video chat to discuss their biggest challenge in 2020 and how they are planning differently for 2021. You will see all participants on your screen and everyone will have the chance to hear and see one another as it will be an online zoom meeting format.  You won't want to miss this opportunity to interact with your colleagues.
Note: In order to make these discussions as valuable as possible, attendance will be limited and available on a first-come, first-served basis. Be sure to add these discussions to your Agenda right away if you want to reserve your spot!
Industry segment gatherings are scheduled as follows:
Monday, Jan. 11 – 8:00am – 8:45am
Arborists/Tree Care
Landscape/Hardscape Contractors
Sports Turf
Tuesday, Jan. 12 – 8:00am – 8:45am
Golf Course – Generously Supported by Winfield Solutions
Irrigation/Water Management
Professional Gardeners
Wednesday, Jan. 13 – 8:00am – 8:45am
Garden Center
Landscape Designers
Snow Contractors
Thursday, Jan. 14 – 8:00am – 8:45am
Business Management
Growers
Landscape Management
Morning Coffee Chats Generously Supported by: