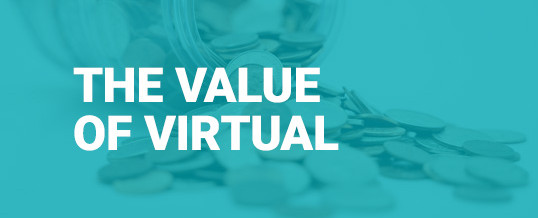 Even though the delivery mechanism may be new, Northern Green Virtual is still very much a green industry trade show and conference. Here are 5 reasons you will get your money's worth at Northern Green Virtual:
1. Attending the Virtual Trade Show is FREE!
You can attend the trade show for FREE and visit with vendors. (Helpful Tip: Even though trade show registration is free, you still need to register to gain login information to the virtual platform.) Or, consider upgrading your pass to focus on professional development and attend education sessions designed specifically for the needs of green industry professionals like you!
2. Extra One-on-One Time with Vendors
You can attend the show from the comfort of your home or office and get extra one-on-one time with the vendors you want to speak with. That additional time lets you have more productive conversations and gives you the chance to have all of your questions answered. The option to download information and resources from each booth is also available.
3. On-Demand Sessions
The Northern Green Virtual All Access Pass includes access to all sessions that are streamed live and available on-demand after the event concludes. That means if you can't attend a session live, you can still view the content at a later time. No more choosing between sessions, now you can attend them ALL! Going virtual gives you the option to view each of the sessions whenever it's most convenient for you.
4. CEU Credits
As an attendee, you can earn continuing professional education credits for all events that qualify. Details coming soon!
5. Unique Ways to Interact
Northern Green Virtual will present new ways for attendees and vendors to interact virtually. For instance, we will facilitate live Morning Coffee Chats for attendees to video chat with each other. Discussions will be held within chat rooms in vendor booths, session rooms, and via a public posting board. Plus, you can arrange one-on-one video meetings throughout the show dates with anyone registered – other attendees, vendors, and even speakers!