Click on the titles below to see the description and speaker. If the speaker has provided a digital handout, it will be accessible underneath the description.
Education Classes generously supported by: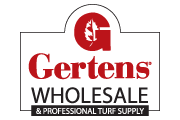 Disclaimer
Although every reasonable effort is made to provide the speakers, topics, and sessions listed, some changes or substitutions may occur. Speakers and sessions are subject to cancellation or change up to and including the day the session(s) are scheduled to be held. Changes or cancellations are made at the discretion of MNLA/MTGF and may be done without notifying attendees. If sessions are changed or cancelled no refunds should be expected. Submission of the registration form acknowledges acceptance of this provision.