Pre-Registration is now closed.
Onsite registration will be available at Northern Green at the Minneapolis Convention Center in Lobby B beginning at 1:00pm on Monday, Jan. 13. Registration will also be available Tuesday, Jan. 14 – Thursday, Jan. 16 beginning at 6:30am.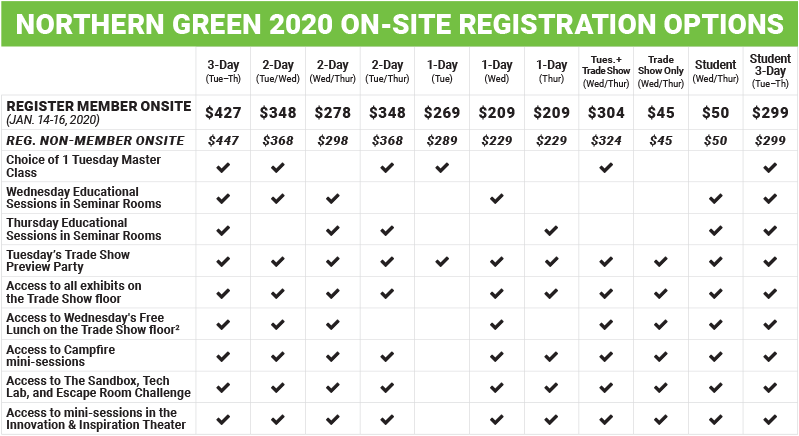 Registration Cancellation Policy: Northern Green will refund 100% of registration fees for cancellation requests received by December 24, 2019. There will be no refunds for Northern Green no-shows or for cancellations received after December 24, 2019.