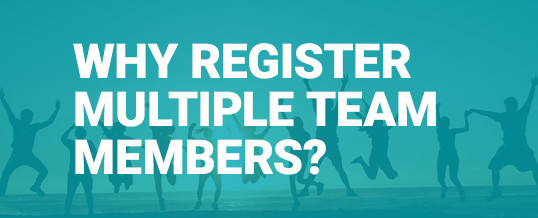 If you want to make the most of Northern Green Virtual, start by pulling together your team to talk about what worked and didn't work in 2020. Discuss how you handled all the change and adversity and what your wants and needs are for performing even better next year.
These initial team conversations can produce great insight and help you prioritize which sessions each team member should attend at Northern Green Virtual. And because there are concurrent sessions and courses that run simultaneously, it's a great idea to have multiple team members participate.  Additionally, if an individual requires CEU credits, they will need to be registered individually to obtain credit.
There are benefits to having each team member participate via their own device. Above and beyond covering all of the sessions, it also allows them to engage better with team members from other companies, ask their own questions of the speakers/session leaders, and connect with exhibiting partners who have solutions to offer. In fact, studies show that the adult brain learns better when people engage in activities that require them to discuss what they've learned and begin thinking through how the educational takeaways apply to them and their roles.
We also recommend you plan a follow-up time to discuss what each team member learned and how the business can plan to apply it within a few days of the event.
Not registered yet? Register now, and get your team training!