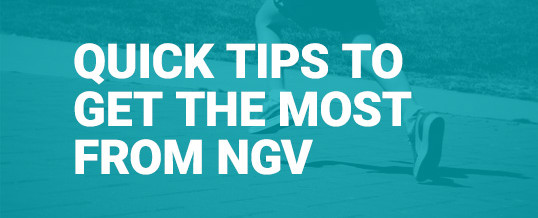 Northern Green Virtual officially takes place January 11-14, 2021.  But there is so much to do before those dates arrive…
To make the most of Northern Green Virtual week, here are 6 things to do today.
Download the Quick Guide.
We have listed a few tips in this email, but there's a whole quick guide to Northern Green Virtual. There is everything from technology tips to event best practices. Get it here.
Clear Your Calendar.
Attendees tell us that Northern Green provides them an annual break from working in the business to work on it. Flip on your "out of office" messages and plan to set aside the dates to experience everything the conference has to offer.
Update your profile.  
If you haven't yet, now is a great time to set up your profile and start making connections within the virtual platform.
Use Google Chrome.
While other browsers may appear to work, many of the functions in the platform will not perform properly and you will encounter glitches. To avoid missing anything, be sure to download and use Chrome.
Download Zoom.
Morning Coffee Chats, networking and exhibitor meetings are in Zoom! Be sure to have this ready.
Create Your Individualized Schedule.  
Once you're logged in, you can add sessions to your "My Agenda" that you want to attend.
Once you register, you will receive an email with an access link. But our primary message is, don't wait, get familiar with the platform and explore it now!  We look forward to seeing you online soon.