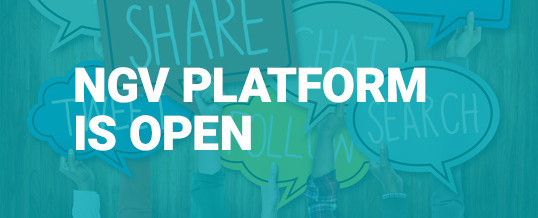 The Northern Green Virtual platform is now open, but what does that mean exactly?
Once you've registered as an attendee (registration options available here), you will receive an e-mail with your login credentials for the virtual platform. This will allow you to fully delve in and complete the activities outlined below.
Explore the Platform: Check out the Agenda, the Attendee List, Trade Show, exhibitor pages of interest, NGV Leaderboard, and Attendee FAQs for questions.
Set up Your Profile: A complete profile is essential to begin interacting with other participants and how you present yourself for the live virtual event. Complete your profile in the event platform right away and begin building your network with connections. Describe yourself and add your profile picture.
Plan Your Schedule with "My Agenda": Begin to map out your schedule by signing up for events that interest you and reserve your seat for limited attendance experiences by visiting the Agenda. Sessions you select will be added to your My Agenda page.
Engage with the Community: Start engaging through profile connections and initiate conversations and set up meetings in advance of the event. In the Discussion section, you will be able to start discussions, post questions and see existing posts.
Build Your Network: Set yourself up for success by building connections with sponsors, exhibitors and speakers who will be at the event.
Being familiar with the platform, setting up your profile, making connections, and having your scheduled events ready to go in advance will position you for success during Northern Green Virtual – January 11-14, 2021!