Each year, thousands of green industry professionals from across the region come together for education and networking. Northern Green is hosted by the Minnesota Nursery & Landscape Association and the Minnesota Turf & Grounds Foundation. Northern Green 2022 is from January 11–13 at the Minneapolis Convention Center.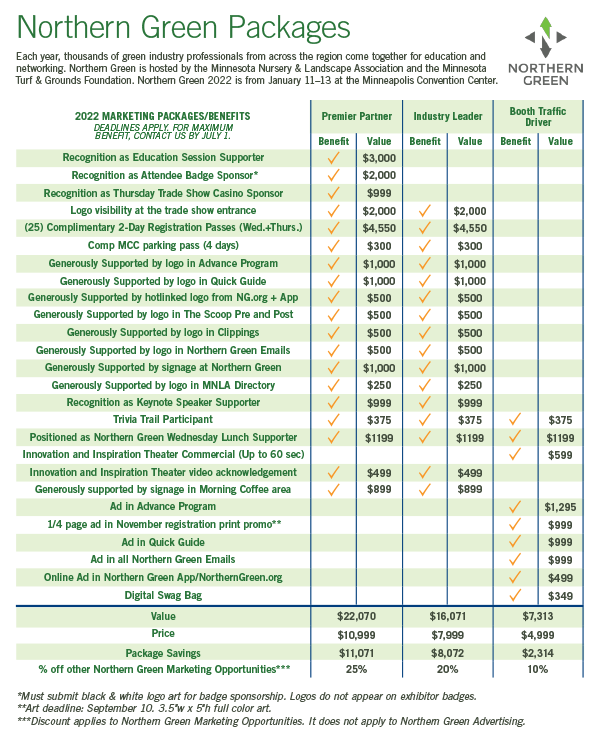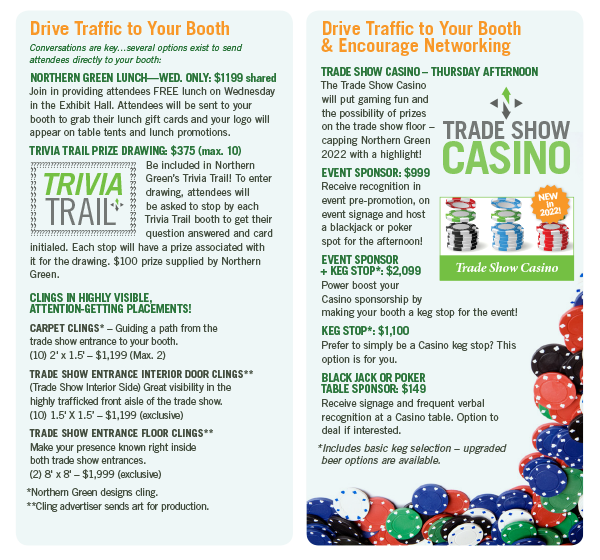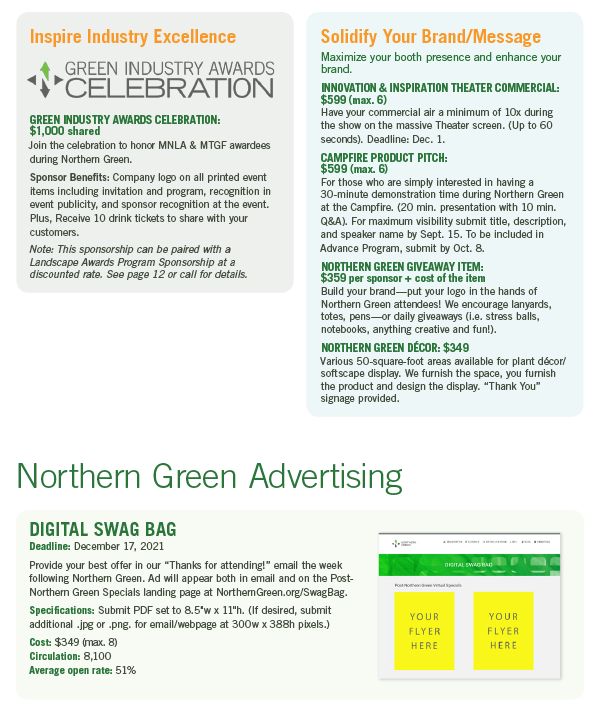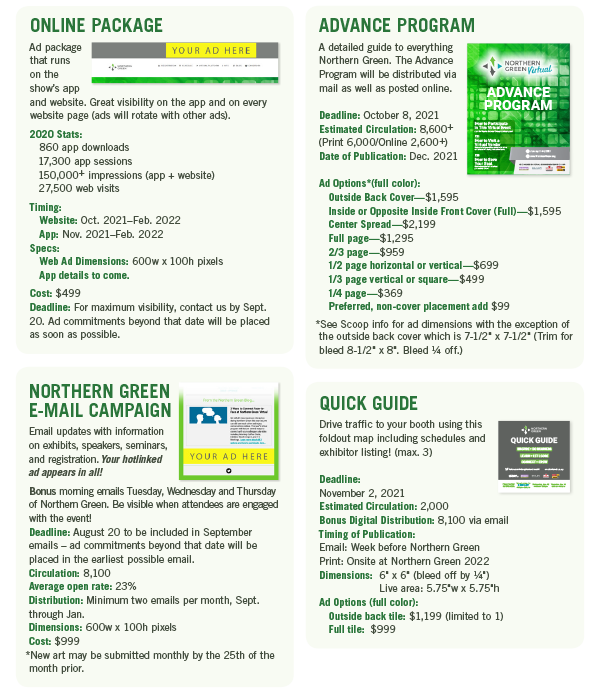 Northern Green Marketing Contact
Betsy Pierre, Sales Manager
Contact Betsy with inquiries about booth sales, sponsorship, and advertising at Northern Green.