Both Keynote presentations are included with your Northern Green registration!
Opening Keynote: Embracing Change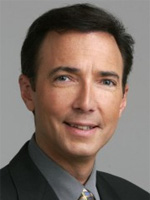 Wednesday, Jan. 15: 8:30 a.m. – 9:45 a.m.
Paul Douglas
The only predictable thing about the future is change. All of us have a fear of change, a fear of the unknown. But to be successful in the future, every individual and company will need to embrace change to be successful. Experts estimate half of all current jobs may be disrupted by an inevitable tsunami of change: automation, outsourcing, robotics and artificial intelligence. We're just now witnessing the tip of the iceberg of what promises to be a fundamental restructuring of the U.S. economy – and all of us need to pay attention.
Today's graduate may have to navigate as many as 2-4 different careers and 1 to 2 dozen jobs. Like it or not, we are all members of the "Gig Economy". This calls for a mindset of lifelong learning and retraining; to be ready – in some cases – for jobs that don't even exist today. We are all entrepreneurs now, but tools are becoming available to ease this rocky transition into the near-future. A willingness to fail, iterate and reinvent is no longer optional. How do we get to a place of embracing change and building flexibility into our career plans as well as business plans? One thing seems certain: what worked in 1995 probably won't work in 2025. Paul explores the challenges and potential solutions as America charges headlong into a new Information Economy.
Closing Keynote: The Champion's Code: Building Relationships Through Life Lessons of Integrity and Accountability from the Sports World to the Business World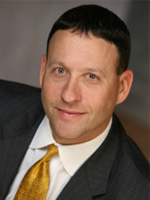 Thursday, Jan. 16: 3:20 p.m. – 4:00 p.m
Ross Bernstein
The best-selling author of nearly 50 sports books, Ross Bernstein is an award-winning peak performance hall of fame business speaker who's keynoted conferences for Fortune 500 companies on all seven continents and has been featured on CNN, ESPN, Fox News, and "CBS This Morning," as well as in the Wall Street Journal, New York Times and USA Today.
Ross' program is all about the DNA of what makes champions in sports so unique and how that relates to business. It's based on a series of books he wrote in which he was able to interview more than 1,000 professional athletes and coaches that all had one thing in common — they were all members of championship teams. In his research he concluded that the same metrics and characteristics that were common among champions in sports, were also common among peak performers in business. There are reasons certain teams win consistently, whereas others don't… and Ross explains why. It's based largely on the "Good to Great" concept of how the best companies are able to separate themselves from the rest of the pack through servant leadership, by creating a culture of excellence, by developing deeper relationships, and by giving extraordinary customer service. Ross weaves sports stories, about the DNA of champions, along with stories of companies who he has worked with around the world — and shares best practice ideas on ways to overcome disruption, while ultimately building stronger relationships. At the core of his message is the simple fact that we like to do business with people who we trust, who we like, and who just "get it" — CHAMPIONS.
In an engaging, provocative, and visually entertaining style, Ross will use inspirational stories and poignant life lessons from the world of sports to show attendees how to:
Create a "culture of excellence" by giving extraordinary customer service.
Generate momentum by utilizing the "currency of karma".
Follow their moral compasses to win "the right way," with respect, ethics, and integrity.
Be better leaders and create more "buy-in" by embracing change and failure.
Evolve from "order takers" to "trusted partners" by enhancing the quality of their relationships…
Generously supported by: