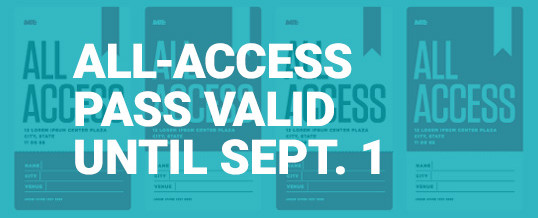 Did you know that attendees who register for a Northern Green Virtual All Access Pass will have the ability to return and watch sessions on-demand until September 1, 2021?  That's 7 months to access educational content!
The access — at no additional charge — will give attendees time to revisit the topics that can help them the most or catch up on courses they may have missed. The educational content will include not only the videos, but also the downloads, publications and other resources made available through the event.
Northern Green Virtual's educational agenda offers nearly 40 concurrent sessions; 9 Lightning Talks; 6 Mini-Sessions; 12 Morning Coffee Chats; and a keynote presentation. It will be hard to take in everything live during the event, so this will allow attendees to come back later and see what they missed!
Moving Northern Green to a virtual platform in 2021 makes it easy for anyone, anywhere to attend.  Plus, it's more affordable than ever.  If you've never experienced Northern Green, what a great year to give it a shot!  All you have to do is grab your coffee and log on. 
Registration is still available here!