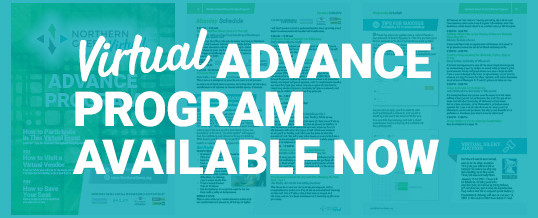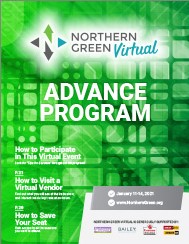 Now online and coming soon to a mailbox near you, the Advance Program showcases all that Northern Green Virtual has to offer. Get a sneak peek at seminar highlights; tips on how to navigate the virtual platform; explore networking opportunities; and learn about the virtual trade show. It's all right here in one easy space.
As we all know, change has been a constant this year, and while every effort has been made to publish an accurate schedule, there still may be small adjustments moving forward. Please continue to watch the Schedule pages on www.NorthernGreen.org for the most up to date information.
Plus, coming soon, the online schedule and a peek into the virtual platform. So, stay tuned!