Pre-Registration is now closed.  But, you can still join us!
Onsite registration fees are detailed below.
Onsite registration will be available at Northern Green at the Minneapolis Convention Center in Lobby B beginning at 1:00 pm on Friday, December 29, 2017, then again January 2-4, 2018.  You can review your registration options below, or browse the menu above for more details on the event.
Please Note: The Northern Green office will be closed from Friday, December 29 – January 5, 2018 as staff will be on show site.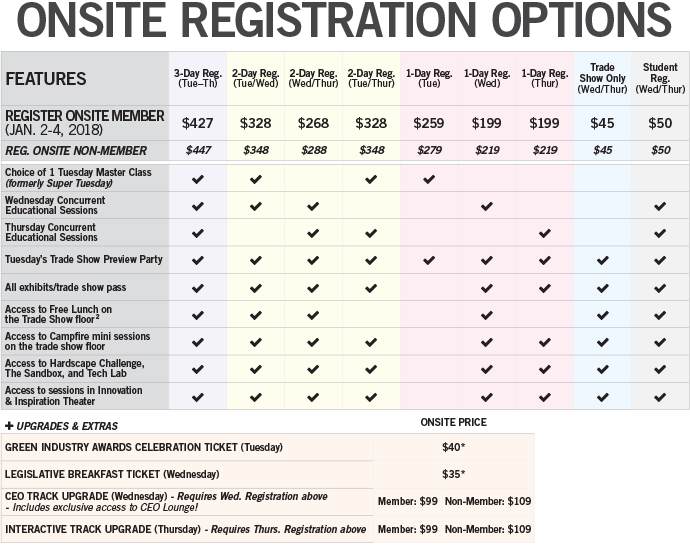 Registration Cancellation Policy: Northern Green will refund 100% of registration fees for cancellation requests received by December 11, 2017. There will be no refunds for Northern Green no-shows or for cancellations received after December 11, 2017.