Opening Keynote: Emotional Intelligence: Learn How to Interact, Communicate, and Collaborate Successfully with All Types of People
8:30 a.m. – 9:45 a.m.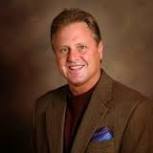 Dave Durham, Mindshift Zone
There's a lot of buzz centered around emotional intelligence in the workplace right now, and with good reason. Cutting-edge research into emotional intelligence has shown that it plays a critical role in higher productivity, performance, and job satisfaction. People who have a high level of emotional intelligence are more confident, more capable, and earn greater respect from their colleagues.
Discover how to:
Evaluate your current level of emotional intelligence
Identify your communication strengths and weaknesses
Overcome personal beliefs that might be holding you back
Understand how your emotions affect others — and how their emotions affect you
If you're looking for a way to improve your relationships across your organization, understand how and why others behave the way they do, and achieve greater success in all your job-related endeavors, you don't want to miss the opening keynote on Wednesday morning.
Closing Keynote: Fun Is Good – Creating Joy & Passion in Your Workplace and Career
3:10 p.m. – 4:00 p.m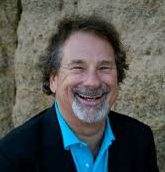 Mike Veeck
Join us for a humorous and inspirational closing keynote by Mike Veeck, a nationally renowned speaker, entrepreneur, college professor, marketing, promotions and customer care expert and owner of multiple minor league baseball teams across the country.
Veeck's philosophy is Fun is Good.
Fun is good for business because it creates a more engaged workforce.
Fun is good for customers because a more engaged workforce creates a better customer experience.
And fun is good for employees because more satisfied customers and more engaged employees create a happier, healthier, and more profitable employee environment.
When we can find our joy and passion, great things happen in both our work world and in our personal lives. It makes perfect sense, yet it's so hard to put into practice. Mike Veeck will show us how to take our work, but not ourselves, seriously. How to discover what brings us joy and then apply it to what we do. Veeck will make us think and laugh in the same minute – and provide great advice that we can put into practice immediately.
Plan to leave Northern Green inspired and re-energized in your career and life because fun is good!
Generously Supported By: