Opening Keynote: ON FIRE AT WORK –  How Great Companies Ignite Passion in Their People Without Burning Them Out
8:30 a.m. – 9:45 a.m.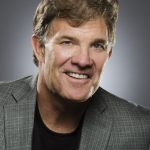 Eric Chester, Eric Chester, Inc.
Through a highly entertaining multi-media presentation, audience members discover the best practice ideas, tactics, and strategies esteemed employers use to consistently attract and retain top talent, encourage innovation and collaborative thinking, and instill the desire to out-perform yesterday's best.
Uplifting, inspiring, and content-rich, it's impossible to experience "On Fire" without catching fire and igniting the passion for achieving excellence in those around you.
Book Signing: Eric Chester will be signing books immediately following the Keynote session just outside Ballroom A.
Biography
Since 1998, Eric Chester has been the leading voice in attracting, managing, motivating, and retaining the emerging workforce. As an in-the-trenches workplace researcher and thought-leader, Chester has now cracked the code on the tactics and strategies that companies, recognized as "best places to work" in their respective industries, are using to win the talent wars.
On Fire at Work: How Great Companies Ignite Passion in Their People without Burning Them Out is Chester's 4th leadership book. His previous release, Reviving Work Ethic – A Leader's Guide to Ending Entitlement and Restoring Pride in the Workforce (2012) is the first business book on developing soft skills and core work ethic values since 1904. He is the founder of The Center for Work Ethic Development and created a work ethic training curriculum that is being taught at hundreds of schools, colleges, workforce centers, and organizations all over the world.
Chester has delivered more than 2,000 keynote speeches on three continents and is a 2004 inductee into the National Speakers Association's acclaimed Hall of Fame.
Closing Keynote: Thriving as a Team – Achieving Organizational Excellence with Teamwork, Leadership and Communication
3:45 p.m. – 4:45 p.m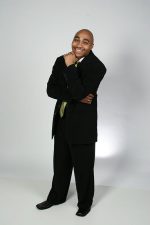 Jermaine Davis, Jermaine M. Davis Seminars & Workshops
Have you ever wondered what separates high-performance teams from low-performance teams? In this engaging and entertaining keynote, Dr. Davis will share practical tips on how to create a positive work environment that enhances team morale, increases team motivation, and inspires personal passion and creativity. This presentation will highlight the keys to cultivating an optimistic attitude, beating workplace burnout, and sustaining personal motivation. Attendees will learn how to work together more cooperatively and collaboratively to increase personal, professional, and organizational success. Dr. Davis will share success strategies on how to thrive as a team based on his two books, Leading with Greatness and Get Up Off Your Butt & Do It NOW!
During this engaging and entertaining presentation attendees will learn how to:
Build and cultivate a high trust work environment to increase employee engagement.
Move from problem-based thinking to solution-based thinking using the QBQ Approach.
Resolve team conflicts and disagreements to create a healthy and positive work climate.
Turn negative thinking into positive thinking using the "Attitude of Gratitude Philosophy."
Create a work climate that increases workplace morale, motivation, and momentum.
Leverage team members' unique strengths and talents to create a culture of creativity, passion, and innovative thinking.
Biography
Before receiving the prestigious College Instructor of the Year Award, Dr. Jermaine Davis worked in corporate America for IBM, Keebler Cookies, and Frito-Lay in the areas of sales and marketing, employee engagement, and management. Now, he's an award-winning Professor of Communication Studies at Century College in White Bear Lake, Minn. Dr. Davis has authored 10 books including, Get Up Off Your Butt & Do It NOW and Leading with Greatness.
Dr. Davis was raised in a drug and gang infested area on the west-side of Chicago in a single-parent home. After the tragic loss of six family members to violent deaths, he enrolled in college to change the direction of his life. He holds a BA and a MA in speech communications, and a Doctorate in organizational leadership.
Dr. Davis is an international speaker and leadership coach that engages audiences with his unique style of speaking known as – EDUTAINMENT – a fun combination of education and entertainment. Prestigious organizations like 3M, Best Buy, Medtronic, Prudential, Wells Fargo, West Point Military Academy, and Enterprise Rent-A-Car regularly seek out his expertise in the areas of increasing employee engagement, leadership development, team collaboration, and overcoming workplace burnout.
Thank you to our Keynote sponsors: