Interactive Track
Thursday, January 12, 2017
Pt. 1: 8:00 – 10:00 am
Pt. 2: 1:30 – 3:30 PM
Room 103 ABC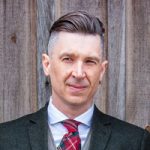 Thursday's premium track, Operational Excellence, is facilitated by Landscape Management Network (LMN). Mike Lysecki, CTO of LMN and TBG Landscape, will provide four hours of exclusive, interactive content for Northern Green attendees.
In the morning, Mike will present Finding, Hiring, Training and Motivating the Right People…at the Right Time. In this session, you'll learn the key systems used by TBG to earn a healthy bottom line

because of its workforce, not in spite of it. Learn proven incentive programs for landscape companies by creating stickiness through pension and benefits. Can you afford not to have a pension program? Mike will show you how to hire and who to hire; how to show opportunity to new employees; daily systems (D4s) that keep problems in check, and incentives that show 'What's in it for me?" to staff.
Attendees will leave with proven systems for hiring, training and career development including templates for job postings, pre-interview questionnaire, interview questions, job descriptions, offer of employment, onboarding checklist, sample of a proper employee file, and a career development program.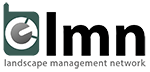 In the afternoon, Mike will present How to Create and Maintain a Waste Elimination Program and Turn Waste Into Profits and give a step-by-step breakdown of how to estimate and plan jobs, organize equipment, and execute jobs using a landscape production system that turns typical wasted, unproductive hours into industry-leading profits and rewarding careers for key staff.
In this session you will learn how to create a 5S program for your shop and your yard and train your staff to identify the nine types of waste and how to eliminate them. Attendees will leave with all the forms and documents to create a 5S program including checklist forms for job site inspections to identify and eliminate waste. PowerPoint presentations will also be given to train staff.