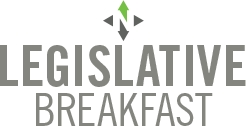 The 2017 Legislative Session begins on January 3rd, making Northern Green the perfect opportunity to gain insight into the many issues facing green industry professionals, as well as ways to get involved and grow results in government affairs.
This year's Legislative Breakfast will feature a panel of experts and elected officials sharing insiders' perspectives on topics impacting YOU.
Following the Breakfast, attendees are encouraged to visit MNLA's member services booth, where our new Legislative Action Center will be up and running – offering critical resources and opportunities to engage in grassroots action.
Date: Wednesday, January 11, 2017
Time: 7:15-8:15 a.m.; Breakfast served beginning at 7:00 a.m.
Topic: Panelists Craig Regelbrugge (AmericanHort), Jacob Frey (Minneapolis City Council), Dave Frederickson (MDA Commissioner), and Andrea Vaubel (MDA Asst. Commissioner) will discuss green industry members' top priorities at the local, state, and federal levels and directly address your questions as well.
Location: Minneapolis Convention Center, 1301 Second Ave S, Minneapolis, MN 55403 (Room: 102ABC)
Fees:  This is a ticketed event with a separate fee from the Northern Green.  Tickets are $35.
Come and learn about how you can have a voice on important issues that affect your business! The Northern Green 2017 Legislative Breakfast is brought to you by the members of the MNLA Government Affairs Committee and our generous supporters (listed at right).
Access to this event requires a separate ticket from Northern Green and an additional fee as noted above.  Registration is now closed!
Generously supported by: